Home
A debt worth paying off
A debt worth paying off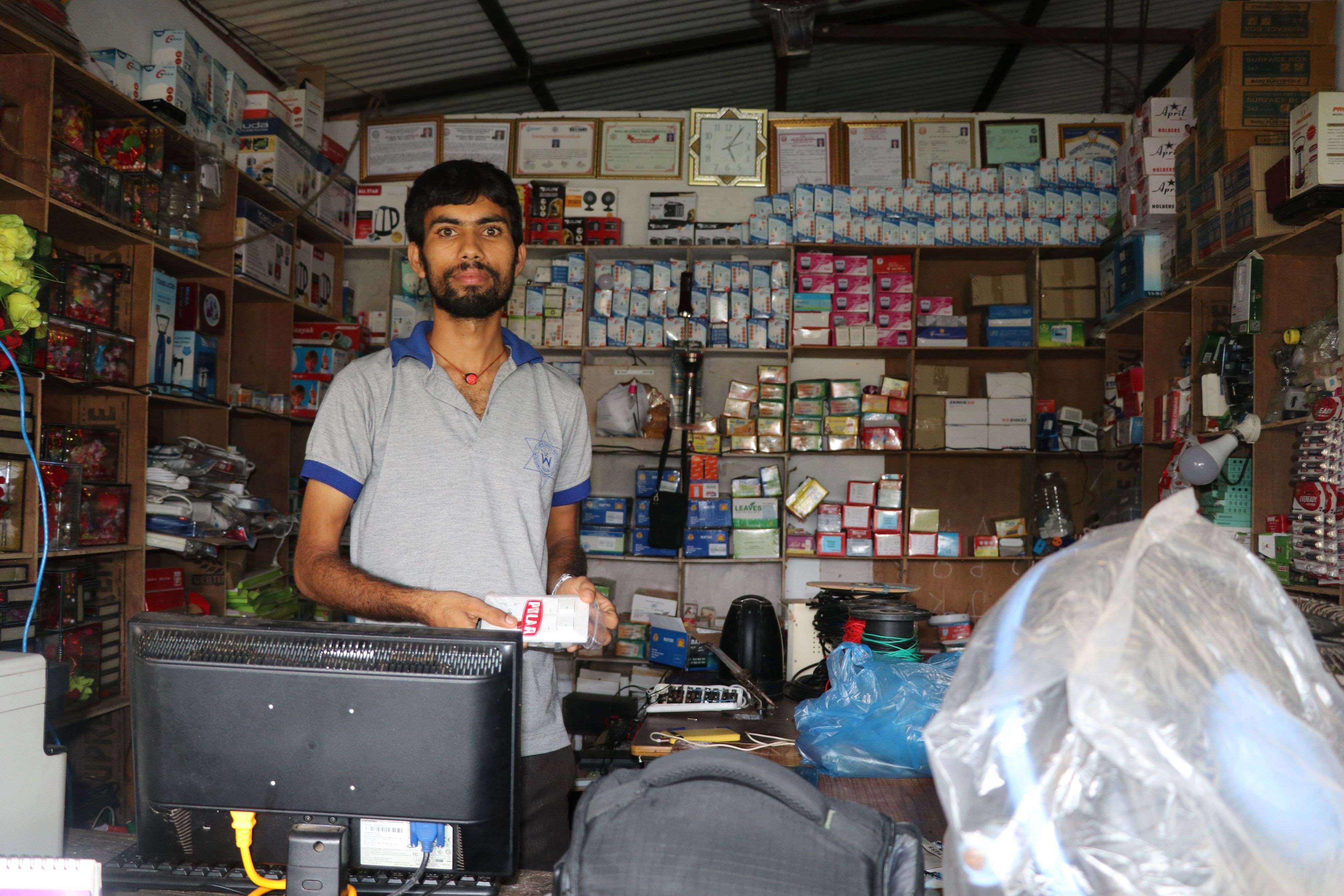 Name: Krishna Prasad Neupane
District: Nawalparasi
Training Name: OJT in Professional Building Electrician
Training Start Date:
Training Duration: 10 months (1696 hrs. on-the job training)
Krishna Prasad Neupane was under pressure to clear his family loan and earn their livelihood immediately after high school. His father had taken a loan mortgaging their only ancestral land to educate him till high school. His family expected him to go abroad as a migrant laborer to get them out of the interest trap and support their livelihood. Considering the financial situation of his family, Krishna also almost gave in to the idea until he came to know of the fully funded training course on professional building electricians. He now has two shops and also teaches Level I professional building electrician course.
Krishna became aware of Level II Training with OJT in Professional Building Electrician under ENSSURE project through radio announcements and through his local ward office. This training was fully funded and also gave a prospect to earn at the same time. He felt this would be a good opportunity for him to build a career in Nepal and applied immediately. His family was also fully supportive of this decision.
During the training, he learned about various methods of safe wiring, earthing, etc. He also learned how to install wirings in new buildings. There were several concrete houses being constructed in his village at the same time. He honed his skills by installing the wiring system in them too.
After the training, he took a loan from his acquaintances and opened a small daily consumable retail shop which also included electrical materials and wiring services. The wiring service initially was focused on fixing minor household issues but now he has expanded the service to get full wiring contracts.
Krishna also registered himself in PAN and is a taxpayer now. His service has expanded well beyond his village to several other adjacent areas. He is earning enough to save around Rs. 42,000 per month from the electrical contracts and profit from sales. He has been able to not only save the mortgaged land but also buy three more plots with his brothers. Today, people from his community look at him as a source of inspiration for youths. He is treated with a lot of respect. Krishna has also taken the Training of Trainers for level-1 Professional Building Electrician. He is associated with Nawalpur Electrical Association and is organizing electrician training for youths in his village.