Home
A road to unexpected job
A road to unexpected job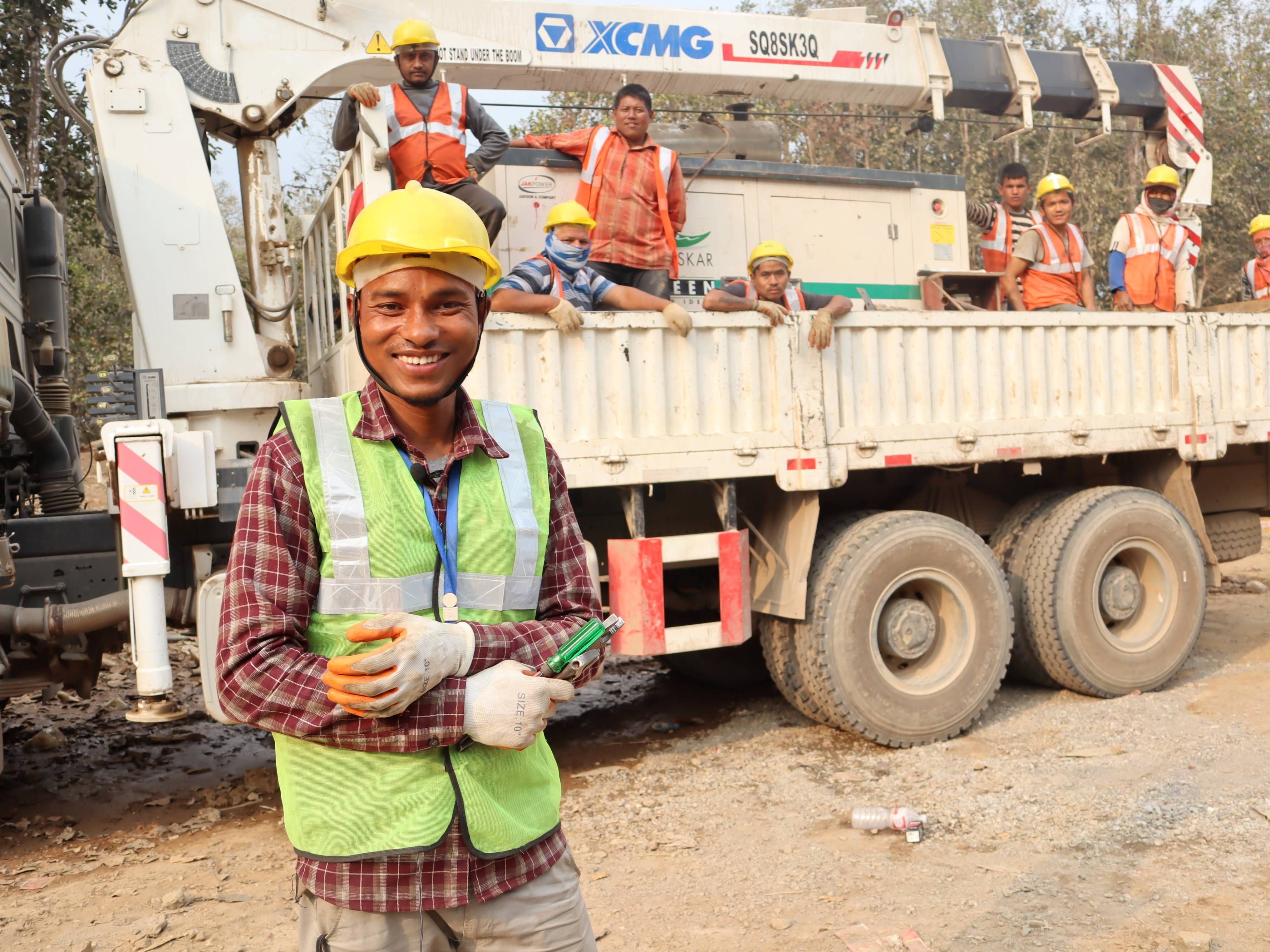 Name: Chhal Bahadur Mahato
District: Nawalpur
Training Name: OJT in Professional Building Electrician
Training Start Date: 2018
Training Duration: 10 months (1696 hrs. on-the-job training)
Age: 35 years old
Chhal Bahadur Mahato, an ex-army personnel and a labor migrant returnee, is proud to be a supervisor in the Butwal-Narayanghat Road Construction Project under a Chinese construction company. He attributes this success to On-the-Job Training in Professional Building Electricians funded by ENSSURE project.
Chhal Bahadur was born into a family of fourteen members. His father, who worked as a laundry person in one of the Tharu lodges, earned Rs. 8,000 per month, which was the only source of livelihood for them. Chhal dropped out of school after grade eight and started doing daily wage work to contribute to the family income.
In 2002, he joined the Nepal Army but left soon after because of the ongoing Maoist insurgency. He then began to work in a furniture workshop in Pokhara. After working there for 15-16 months, he decided to go work in Malaysia because the pay here was not enough to support a decent living for his family. Chhal Bahadur worked as a machine operator for three years there before moving to Saudi Arabia to work as a storekeeper. He stayed in Saudi Arabia for two years earning a salary of Rs. 28,000 per month.
Chhal Bahadur returned to the country in 2018 and was looking for work when he came across a SaMi field worker in his village who told him about skills development training and ENSSURE project. The Safer Migration (SaMi) Program is a bilateral initiative between the Government of Nepal and the Government of Switzerland focusing on foreign employment governance and the protection of migrants and their families. Soon after, he went to Worldlink Technical Training Institute Pvt. Ltd to learn about prospective opportunities. The institute informed him about On-the-Job training for Professional Building Electricians. Chhal Bahadur, then, applied for the course and eventually also got selected.
In February 2019, when his training sessions were still ongoing, Chhal Bahadur learned about a job vacancy at China State Construction Engineering Corporation. He applied there and got the job with a salary of Rs. 20,000 per month. He was also promoted to the role of a Supervisor once his training was over and he became a certified Level II Professional Building Electrician.
Now, Chhal Bahadur Mahato works as a supervising electrician at South Asia Subregional Economic Cooperation Roads Improvement Project of China State Construction Engineering Corporation. In November 2019, he was recognized as an Outstanding Nepali Employee by his employer company. He works from 7 am to 5 pm every day, so his days are a bit hectic. Despite that, he is motivated to continue to become an outstanding electrician so that he can secure a good future for his family.