Home
An Inspiring Journey of Passion, Hard Work, and Triumph
An Inspiring Journey of Passion, Hard Work, and Triumph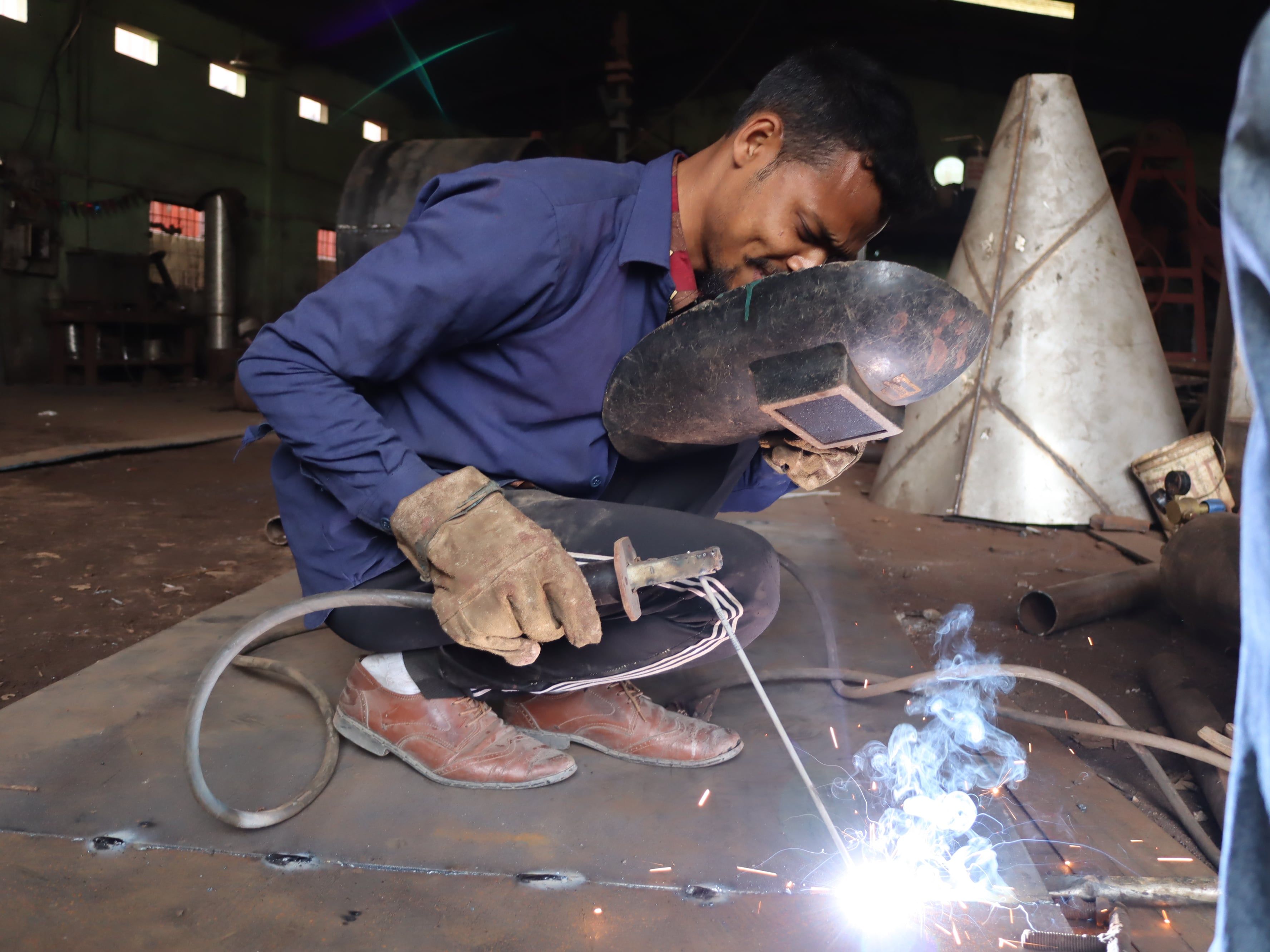 Name: Umesh Raut Chhetri
District: Palpa
Temporary residence: Butwal
Training: Mechanical Engineering Apprenticeship-24 months
Age: 25 years old

Umesh Raut Chhetri, a young man from the Palpa district, harbored a keen interest in pursuing technical education since his high school days. Growing up in a family where his father worked as a security guard and his mother as a housekeeper, he and his four siblings were well aware of the importance of hard work. While still in high school, he began working part-time in an accounting position at a hardware store. During this period, he learned about ENSSURE and the pre-diploma dual VET-Apprenticeship courses offered by the organization through an advertisement.
Discovering that ENSSURE provided a pre-diploma program aligned with his passion brought Umesh immense joy. He enrolled in the 24-months apprenticeship course in Mechanical Engineering, and his family gave him their full support. Umesh found the learning atmosphere and the work conditions provided by ENSSURE quite fulfilling. The practical knowledge and skills Umesh obtained from the apprenticeship program were of immeasurable value to him.
Upon finishing the course, Umesh felt that his marketability had significantly improved. At the beginning of the program, he was earning NRs. 5,000 per month, but upon completing the course and passing the exams, his salary jumped to NRs. 17,500 per month. Additionally, Umesh is currently pursuing a Bachelor's degree in Commerce and has a passion for marketing. He aspires to gain expertise in both commerce and technical fields simultaneously to become a well-rounded professional. Umesh's job also enables him to cover his expenses while pursuing his undergraduate studies, making him financially independent.
Maya Khanal, the employer of Ramba Metal Enterprises, speaks with great admiration about her employee, Umesh. Maya is inspired by Umesh's work and the innovative approach he brings to the enterprise. Rambha Metal Enterprises mainly produces machines using skilled and technical workers. The company aims to produce machines that can provide an alternative to imported machines from India. Maya takes great pride in providing job opportunities to many students who have come from such apprenticeship and diploma programs and have shown their passion for working for the company. Rambha Metal Enterprises has been operating for 25 years and has been taking in employees and students from apprenticeship programs since 2018. Maya values the passion and eagerness of these young individuals who bring a combination of technical and practical knowledge to the company.
Maya values the apprenticeship program above all else, as it provides young and energetic individuals who are much needed in the mechanical field. Her only concern is the retainment of these young individuals. However, overall, Maya is proud of her enterprise and the opportunities it provides for young people in Nepal.