Breaking the Norm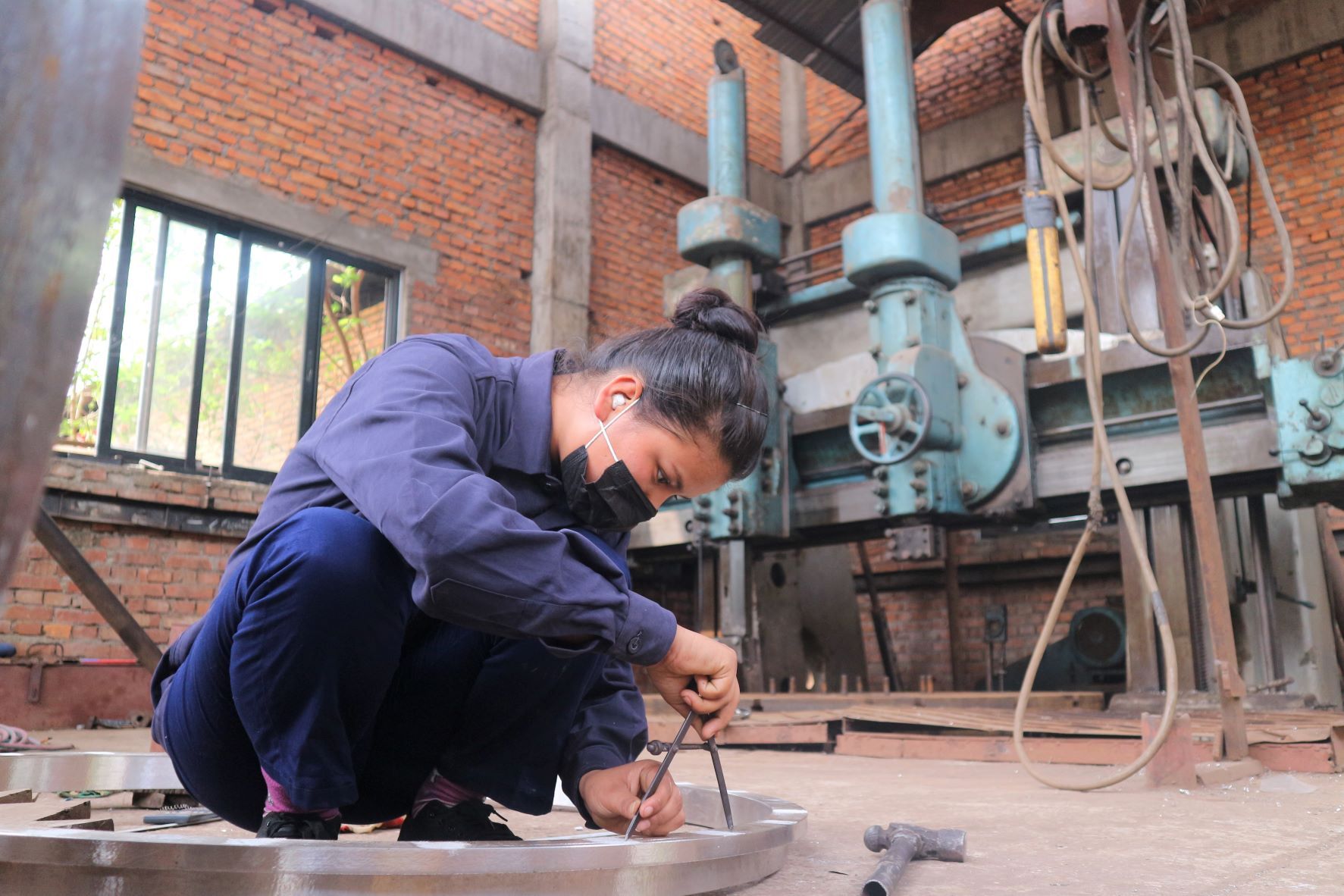 Name: Parbata Punmagar
District: Pyuthan
Training Name: Dual VET-Apprenticeship in Mechanical Engineering
Training Start Date: 17th November, 2019
Training Duration: 24 months
Age: 19 years old
Parbata Punmagar, the daughter of a retired army man, has pursued a career quite uncommon for girls. She is enrolled in Mechanical Engineering training under the Dual-VET apprenticeship program funded by Helvetas under ENSSURE project and is working at a popular hydropower development company called Cream Hydel. It is a male-dominated industry and requires handling heavy equipment and working under pressure. Despite that, with her perseverance, she has made a name at her office and has proven that with the right education women can also perform equally.
She had first heard about this program when a coordinator from Shanti Namuna Secondary School in Tillotama, Rupandehi was disseminating information about the free course in her village. Although hesitant at first, she was prompted to take this opportunity since her father was struggling to manage the family expenses solely with his nominal pension. This was an opportunity for her to pursue higher education and make a promising career without any financial pressure. Hence, she enrolled herself in this program in 2019 after completing her secondary education.
The course began with an orientation about the industry's environment and an on-site visit to the working area. It gave Parbata a practical overview of the industry and the type of work expected from her role. After completing three months of theory and practical sessions at the school, Parbata was placed as an apprentice at Cream Hydel in Rupandehi where she was also given NPR 5,000.00 per month as a stipend.
Parbata, who was accustomed to mainstream school learning that has less to zero field work, found it challenging to work with heavy equipment at the beginning of her placement. At times, she was overwhelmed by the work pressure and also missed her targets. Meanwhile, she also had to cope with a lack of ample curriculum-related reading materials. Fortunately, she was guided by an experienced in-company trainer cum supervisor, Kamala Sapkota at her work. Kamala also had an apprenticeship background and she could empathize with Parbata's struggles. On the other hand, Parbata also diligently maintained class notes and made a point to discuss with her faculties during her weekly back-to-school days.
Currently, Parbata continues to work at Cream Hydel and is also awaiting the final exams of this course. She plans to apply for a government job once she clears it. In her own words, 'Everyone says the mechanical field is only for boys. I will continue to work in this industry and prove to everyone that this is, in fact, for all.'