Home
Deciding for Oneself
Deciding for Oneself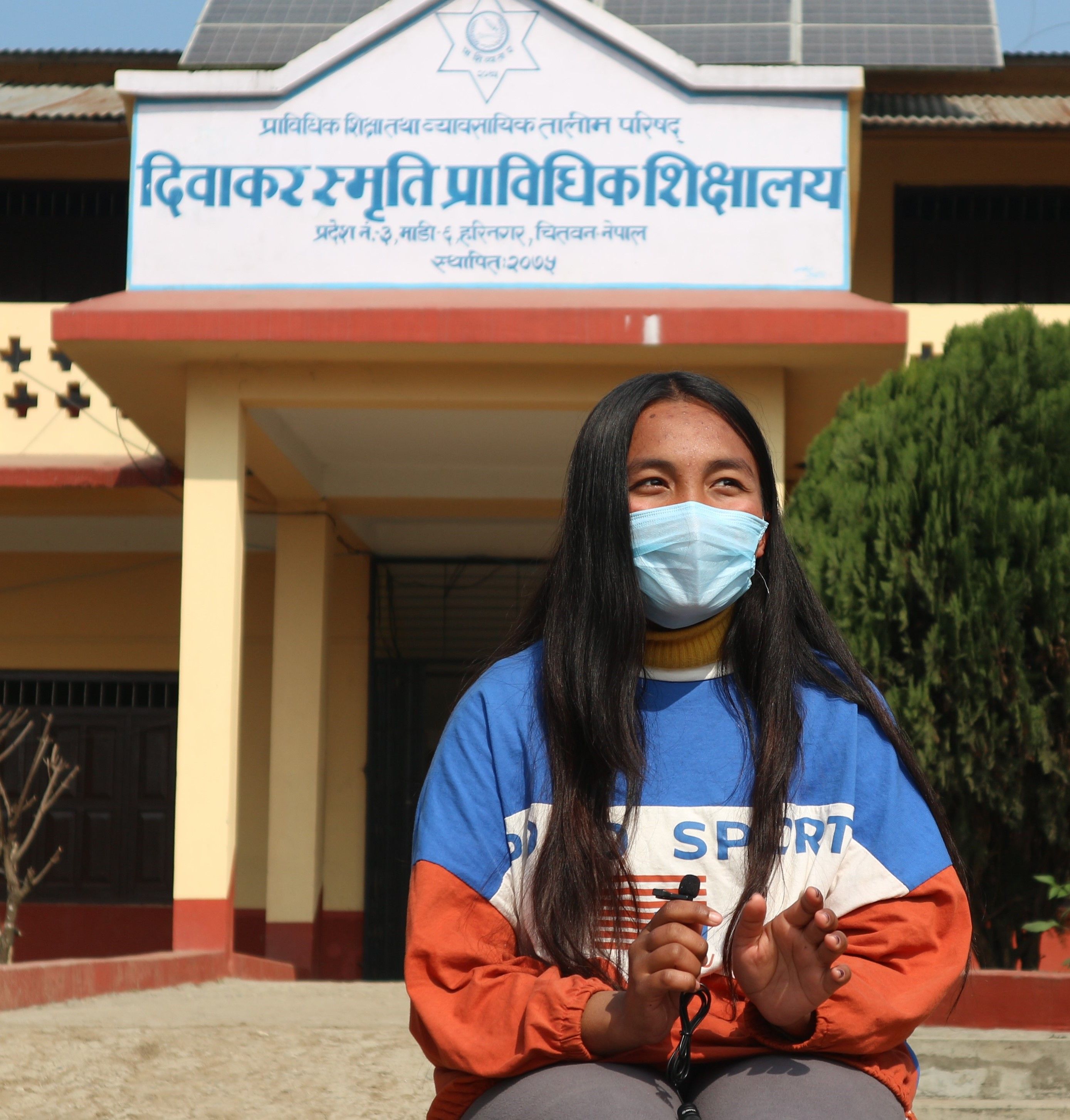 Name: Anjali Gautam
District: Chitwan
Training Name: Career Guidance session
Training Start Date:
Training Duration: 6 days
Age: 16 years old
Schools in Nepal do not offer regular career counseling. So many children grow up with a common notion that high-performing kids should go for technical subjects like Science and others into humanities or management streams. Anjali was no different. She was not sure what she wanted to do in her life and had decided to follow a common norm among teenagers of letting the marks obtained in the Secondary Education Examination (SEE) guide her in her further studies regardless of what was best suited for her. She was considering to select science as her major in high school if she got high scores, or management if she did less.
In a good turn of events, her school, Janakalyan Madhyamik Bidhyalaya, organized a 7-days career guidance session when she was in grade 9. During this session, she learned that it would be better if she considered her interests and skills before making any career decision. This guided her to choose between the options of pursuing a career in Architecture, Civil Engineering, IT, or science. The career guidance teacher also informed her that the subject was available in the CTEVT constituent school in her hometown Madi itself.
Hence when she completed SEE, she immediately applied to Diwakar Smriti Prabidhik Shikshalaya for a course in Civil Engineering. She started her classes recently, and already feels that she has made the right choice.
"After taking the career guidance test, I made up my mind to follow the technical line itself," says Anjali Gautam. "When I told my family about my decision, my mother was surprised and was worried about how a female could take up engineering. After convincing her that the area of studies is now fluid between male and female and that my decision to study engineering was made through an informed choice procedure, she supported my decision."