Home
Ensuring a bright future for siblings
Ensuring a bright future for siblings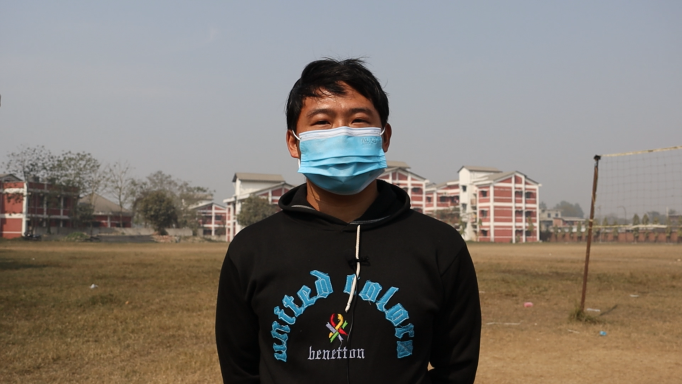 Name: Sher Bahadur Rai
District: Morang
Training Name: Dual VET-Apprenticeship in Electrical Engineering
Training Start Date: 17th July, 2018
Training Duration: 24 months
Age: 27 years old
Sher Bahadur Rai is the eldest son in a family of six. His parents were farmers and earning a bare minimum to cover their hands to mouth. The children in the family were on the verge to drop out of school one after another since the income could not afford higher education. Without proper education and earning skills, Sher Bahadur spent his days doing odd jobs in order to support his family and his siblings. He was gripped by the fear of his siblings meeting the same fate as his if he did not do something about the family's situation as soon as possible. So when he heard about Dual VET-Apprenticeship in Electrical Engineering course funded by ENSSURE through a friend, he jumped at the opportunity.
Sher Bahadur completed his institution-based training of 3.5 months at Manmohan Memorial Polytechnic in Biratnagar. Then he was enrolled as an apprentice at Arihant Multi Fibre Factory where he worked for 19.5 months.
When he started as an apprentice in the factory, he got Rs. 3,000 per month as a stipend. This was not much but at the same time, he also got an opportunity to use his spare time to work in other places using the skills he learnt in the industry. He continued to work long hours daily to support his family and fund his siblings' education. Eventually, even with all the hardships, he completed his Dual VET-Apprenticeship course and was able to secure a job at the factory itself.
"If I had not joined the course, I would most probably have been lost and doing odd jobs when available," says Sher Bahadur who adds, "I would not have been able to help my siblings study. Now that I am educating them, their future will most probably be good and they will find better jobs."
Sher Bahadur is glad that he took the leap of faith in his decision to join the training because he is confident that with his current skill set, he can easily find jobs in the market or if not set up his own business. While he is currently working at the same company, he plans to start something of his own in the future and has already started saving up to do so.