Home
From Cleaner to Owner: Dreams Do Come True
From Cleaner to Owner: Dreams Do Come True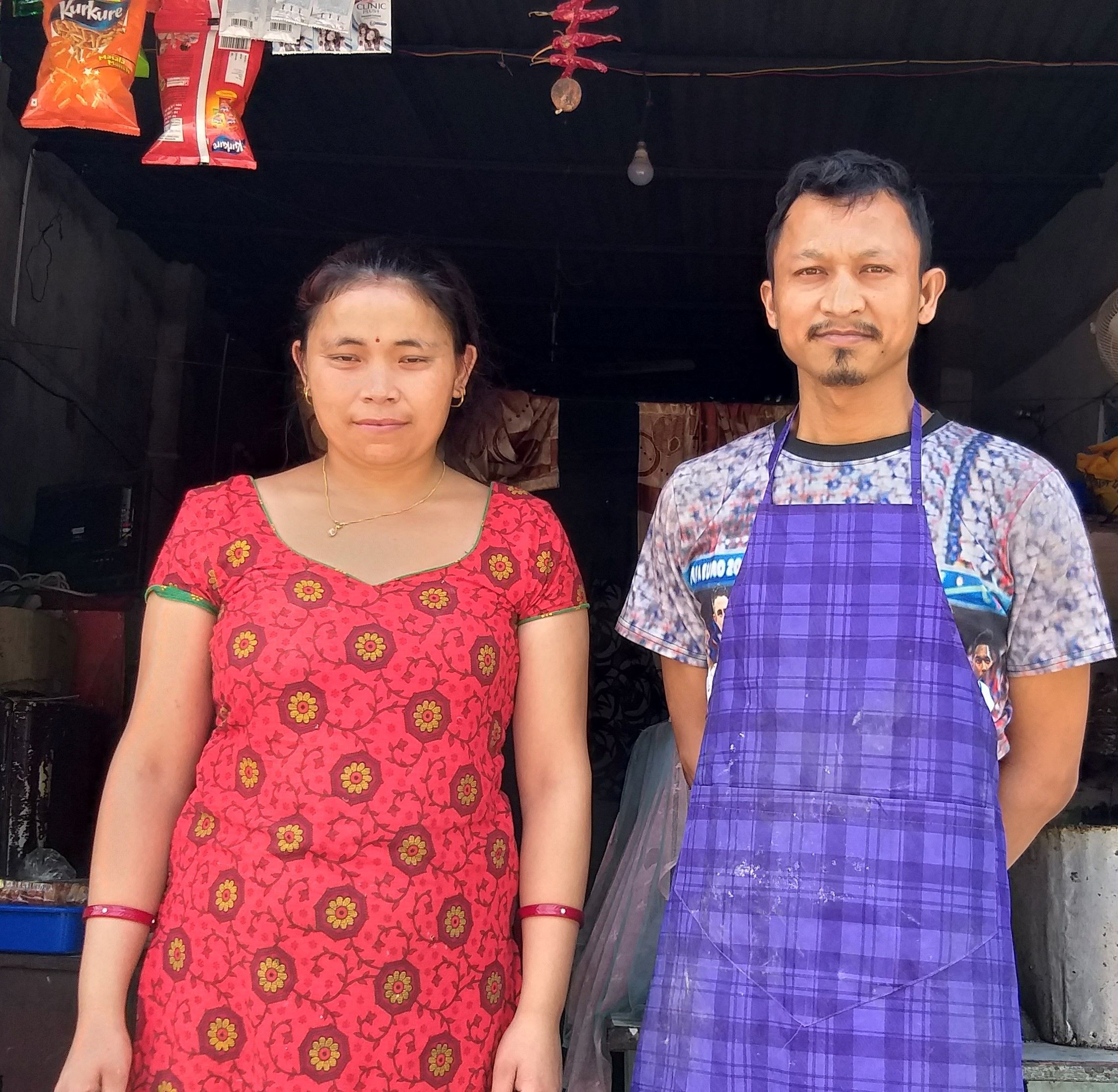 Name: Chunna Raj Shrestha
District: Okhaldhunga
Training Name: OJT in Professional Cook
Training Start Date:
Training Duration: 10 months (1696 hrs. on-the job training)
Age: 32 years old
Ten years after completing secondary school, Chunna Raj Shrestha moved to Narayangadh, Chitwan in search of better work to support his family of 12 members. He had been forced to leave school after grade 10 due to the economic condition of his family and had been working as a farmer to look after his family after that. As the second child of his family, Chunna had the responsibility of looking after all of his siblings. He did not want them to share the same fate as he did so he always dreamt of moving to a better place so that he can give a better future to those relying on him.
In Narayangadh, he started working as a cleaner and a support staff at Bajeko Sekuwa, a renowned restaurant chain in Nepal. His starting monthly salary was only Rs. 5,000. But he continued to perform better and soon it was increased to Rs. 9,000. As soon as that happened, he brought three of his family members to Narayangadh.
One day, a colleague from Bajeko Sekuwa informed him about a free-of-cost Level II Professional Cook training under ENSSURE project. It was an opportunity not to be missed since he knew that it would be very difficult to afford such training on his own. In addition to that, the training accreditation would also help him get high-paying job opportunities. So despite heavy competition in the application process, Chunna applied for the training and got selected.
The Professional Cook course included six months of institution-based learning followed by 3 months of on-the-job training in an actual workplace. The ENSSURE project covered the training cost and provides Rs 12,000 as a stipend for the duration. While the training was free, Chunna still had the responsibility of supporting his family, and thus could not leave his job at the restaurant. He talked about the situation with his employer who agreed to change his work shift from early morning to noon.
His wife was also impressed with his training, and so they planned to work together in the same sector. As luck would have it, during his OJT period, the couple came to know about a free 390-hrs Commis Chef III training. His wife immediately applied for the training and got selected. Once Chunna Raj and his wife completed the training, borrowed some money from his family and friends and opened a restaurant called R.S. MOMO Restaurant.
The restaurant has been in operation for a year now and brings them an income of Rs. 30,000 to 35,000 a month. The couple has already paid off their loan and is now planning to upscale the décor and service of their restaurant.