Home
Good things come to those who learns skills
Good things come to those who learns skills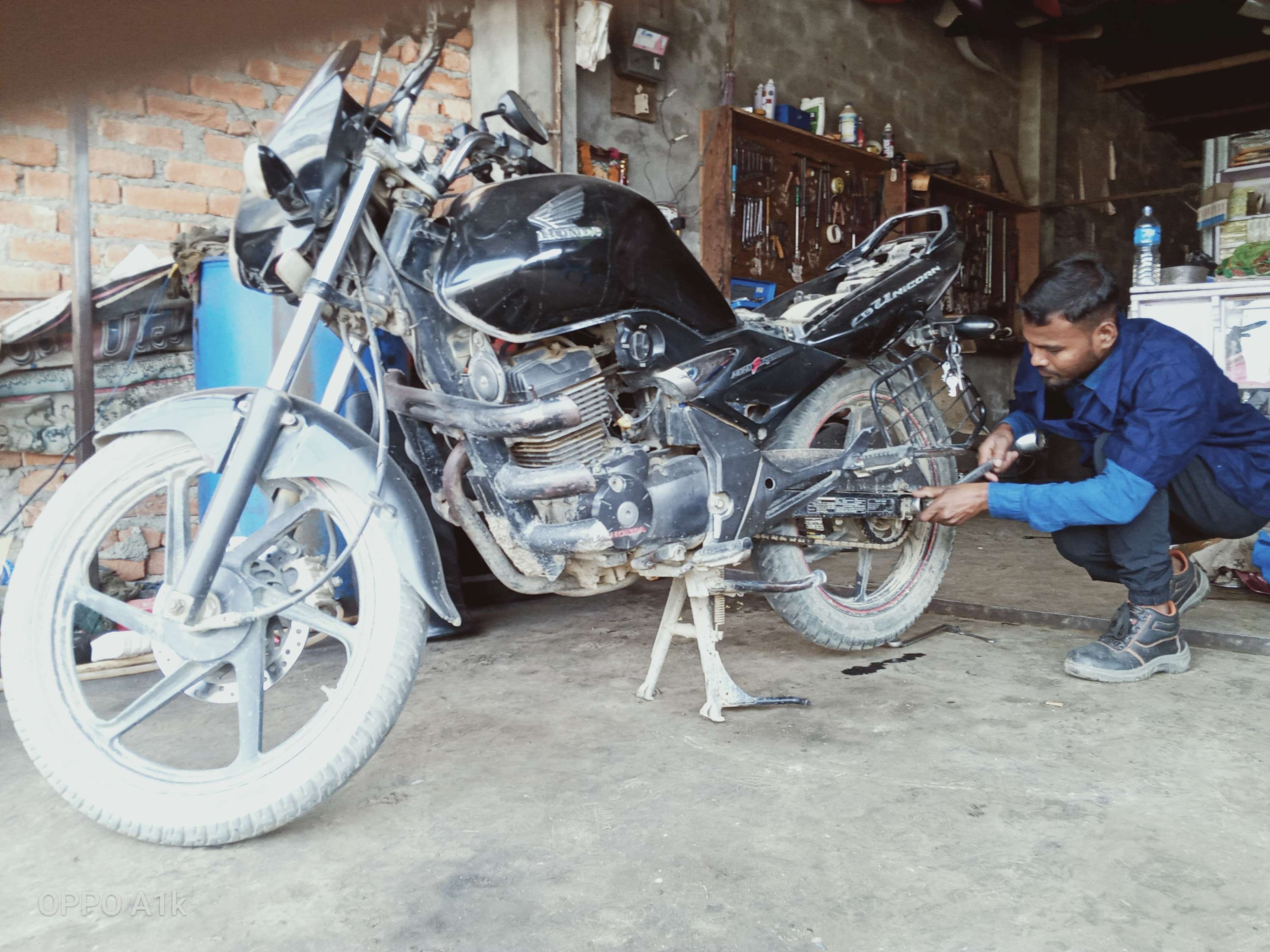 Name: Shailendra Kumar Mahato
District: Siraha
Training Name: OJT in Professional Motorcycle Mechanics
Training Start Date:
Training Duration: 10 months (1696 hrs. on-the job training)
Age: 22 years old
Shailendra Kumar Mahato used to work in an auto workshop but was paid only with food and some pocket money. In 2018, he applied for on-the-job training in Professional Motorcycle Service under ENSSURE project. Now, he is working in the same workshop but earning a proper monthly salary along with other incentives.
Shailendra belongs to a family that is largely dependent on agriculture. The family income was barely enough to cover household expenses so they were not able to afford higher education for him. Since his father got old, Shailendra was already under pressure to start earning for the family. That led him to quit school and start working at a motorcycle workshop called Naresh Thakur Auto Workshop with a meager wage.
Fortunately, the workshop was a training partner under ENSSURE project. When Shailendra came to know about on-the-job training on Professional Mechanic, he was keen to apply. He joined the Center for Skill Development and Career Counselling Pvt. Ltd., where he got theoretical and practical training for almost six months. He then received on-the-job training of around three months (576 hours) at the workshop. Shailendra says that he learned different types of skills and knowledge as per the curriculum and has become perfect in tasks like general bike servicing, engine repair, and electric connection wiring.
After completing his course, he even went and worked in India for six months. He was able to earn around NPR 16,000/- per month but could not save much. So, he returned to Naresh Thakur Auto Workshop- the same workshop where he used to work before. On top of the meals, he now earns 20% for every service that he provides to the customers.
According to the owner of the garage, Shailendra is a very honest and hardworking person who works in a clear and careful manner. Shailendra says that he will start his own motorcycle garage and earn more money in the future so that he can train others.