Home
Home is where the family is
Home is where the family is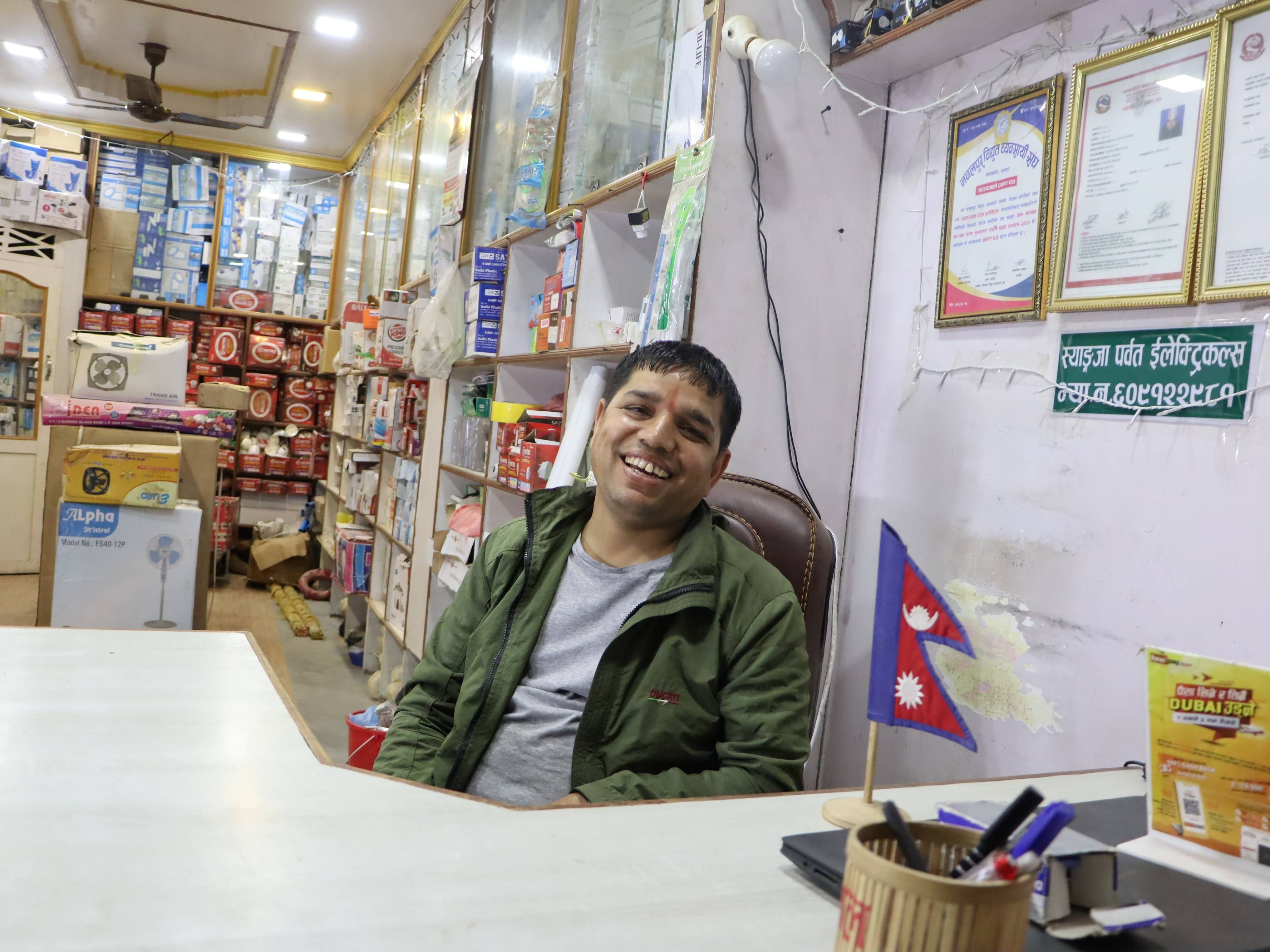 Name: Deepak Poudel
District: Nawalpur
Training Name: OJT in Professional Building Electrician
Training Start Date: 2019
Training Duration: 10 months (1696 hrs. on-the-job training)
Age: 39 years old
Deepak Poudel was working as a helper to an electrician before he had to leave for Korea as a migrant laborer to support his family. After staying there for a while and saving up a little, he returned to Nepal with the determination to start something on his own. But with only a high school degree and no skill certifications, he was not able to get a job or start a business. So he started looking for certificate courses and got in contact with Worldlink Training Center, a training partner under ENSSURE project. He completed on-the-job training on professional building electricians from there and today, owns an electric appliances wholesale shop that provides employment to several certified electricians.
Deepak underwent 3 months of training at Worldlink Training Center. After clearing the level II skill test, he took a loan of about Rs. 2.5 million from his friends and about Rs. 5 million from a commercial bank, and opened a shop for electronic items and services. He also took training for trainers for the Level-I electrician course and is now a trainer in the same institute. He is also providing house wiring services and has hired five regular staff at his shop. Two of these workers had taken the Level-II training along with him and three are from the Level-I training that he conducted.
Deepak recalls his days as an unskilled helper and compares the quality of his work from then to now. He has understood that it is more effective and efficient for companies to invest in skilled labor than have unskilled labor at a low wage. In his own words, 'Trained workers know how to take necessary measurements, make and follow drawings and do precise work. Because of the finesse of work, we get fewer complaints and the business also grows through favorable word-of-mouth.'
Had Deepak still been in Korea, he would probably have been earning over Rs. 150,000 a month. But that would have made him stay away from his family. Not only that he would not have a thriving career of his own. Deepak says, "I have been able to fulfill my responsibility as a son and a father while receiving love and support. I would have missed the bond with my children had I gone abroad for work.' Deepak plans to grow his business further and provide employment to more youths so that they do not have to leave their country in hopes of a better income.