Home
Migrant returnee realizes the importance of skill, transforms his life
Migrant returnee realizes the importance of skill, transforms his life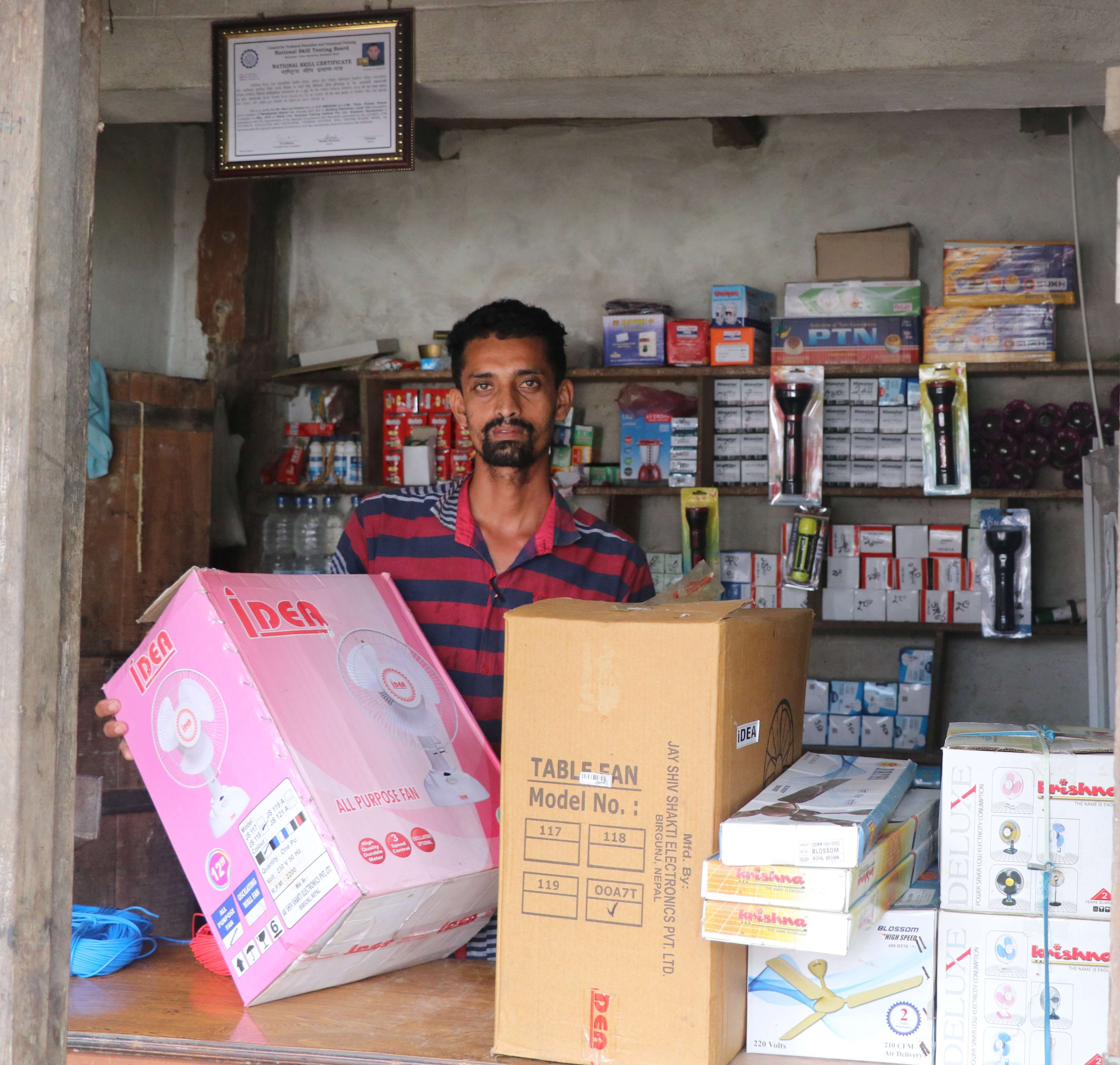 Name: Hemlal Khanal
District: Nawalpur
Training Name: OJT in Professional Building Electrician
Training Start Date:
Training Duration: 10 months (1696 hrs. on-the job training)
Age: 31 years old
Hemlal Khanal, the oldest son in a family of eight, used to work full-time at a family-owned grocery before going to Saudi Arabia to work as a migrant laborer. The income from the store left no savings for the family and they were constantly struggling to clear school fees and other ad hoc expenses such as medical bills. In fact, he dropped out of high school for the same reason. The lack of financial security worried Hemlal to the point where he chose to resort to foreign employment for a better future.
Things did not get better for Hemlal in Saudi Arabia. The working conditions were extreme and the pay looked nominal compared to the energy that was put into work. Unable to work in the arduous environment, Hemlal soon returned to Nepal realizing that he lacked the necessary skills that would ensure him a better job role in a foreign country. He was then relentlessly searching for programs that would provide him with the right opportunity to enhance his skills.
The tides turned when one fine day the Chairperson of his ward informed him about an on-the-job training on professional building electricians conducted by Worldlink Technical Training Institute under ENSSURE project. He promptly applied and even got selected.
In the beginning, he was new to the subject and struggled to understand the technical terms but he remained unfazed. He found the trainers quite humble and encouraging. During the training, he also participated in an entrepreneurship development session and learned to take calculated risks, keep accurate accounts while doing business, and save some money for the future. This class inspired him to set up his own business.
After the training, he passed the level-2 skill test for a professional building electrician and started a contract electrician business along with five of his friends. After that, he also turned the family grocery store into an electric shop with some personal investment. Today, he earns Rs. 24-24,000 per month from which he saves Rs.10,000 for his children's future. Currently, he sells electrical goods, does maintenance work, and wiring contracts from his shop. He plans to upscale his business enough to meet the demands of nearby municipalities.