Home
More than expectations
More than expectations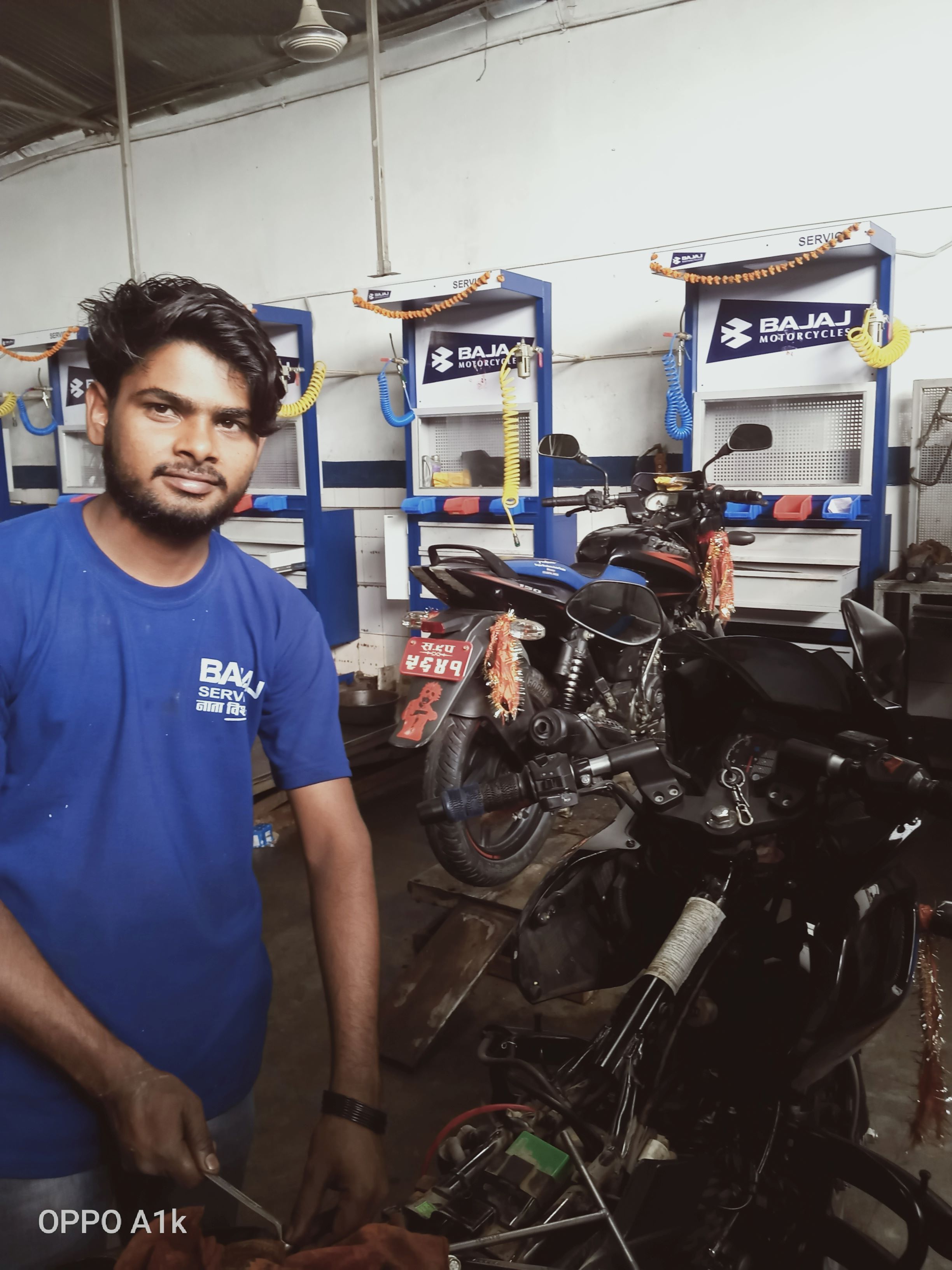 Name: Diplal Mahato
District: Mahottari
Training Name: OJT in Professional Motorcycle Mechanics
Training Start Date: June 2018
Training Duration: 10 months (1696 hrs. on-the-job training)
Age: 20 years old
Diplal Mahato was working as a daily-wage laborer at a motorcycle workshop before he was enrolled in the On-the-job Training in Professional Motorcycle Mechanic under ENSSURE project. He lived in a family of four that was dependent on subsistent agriculture for livelihood. The family struggled to meet their basic ends meet and education was, thus, still a privilege they could not afford. Although he could not complete his education beyond grade seven, Diplal was determined to make a decent living through hard work and secure a future for his family.
Since Diplal lacked formal skills and technical know-how, his tasks at the workshop were limited to washing and cleaning the motorcycles that did not fetch him much earnings. On the top of that, we was so busy completing his tasks throughout the day that he did not have any time or opportunity to upskill himself; thereby living below expectations. Things changed when one fine morning a close friend happened to inform him about the Professional Motorcycle Mechanic training conducted by Centre for Skills Development and Career Counselling Pvt. Ltd. (CSDCC), Siraha. Without giving any second thought he applied for the same since it was related to the work he was already doing. The course was free of cost and included other incentives such as tiffin allowance, safety and security equipment, training materials, and tools.
Dipal underwent 73 days of on-the-job training at Bajaj Showroom, Gupta Auto Trade Mirchaiya, Siraha. He found a good learning environment in the workshop and got familiar many occupational skills through his supervisor. Impressed with his promising performance during the training period, the owner offered him a job with a monthly salary of Rs. 12,000 even before the training was over. After completing his training and the Level II skill test, Diplal is now earning Rs. 14,000 per month with residential and meal facilities. His income is contributing to the living expenses of his family members.
Diplal, in his own words says, "I am saving NPR 5,000 monthly so that I can open my motorcycle workshop at Gausala Bazar, Mahottari in a few years," He further adds, "I am happy that I am being recognized as a good mechanic. My life has changed because of this training."