Home
Plumbing the right way
Plumbing the right way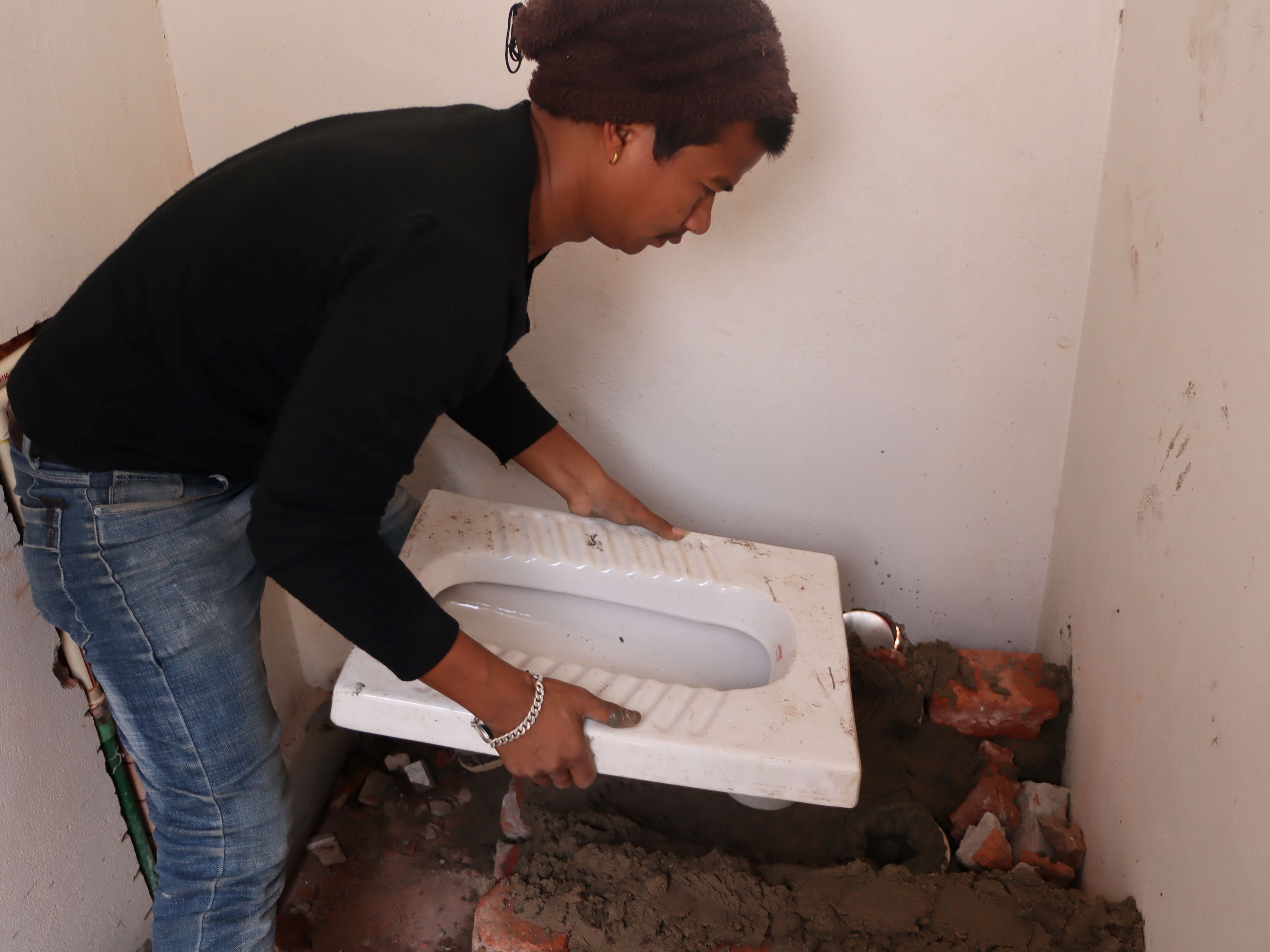 Name: Chunnulal Tharu
District: Bake
Training Name: OJT in Professional Plumber
Training Start Date: 10th April, 2018
Training Duration: 10 months (1696 hrs.)
Age: 27 years old
Chunnulal Tharu started working as a plumbing helper at a young age to support himself. He comes from a large family of farmers and they did not have enough income to support even their basic expenses such as proper clothing. He discontinued his schooling after grade 10 for the same reason. Today as a skilled plumber, he easily earns more than Rs. 40,000 per month, which is enough to support his family and education for his kids.
When Chunnulal was working as a helper, he was only allowed to work on simple tasks of breaking things. His supervisor made the plumbing plans and did the fittings for their clients. The wage Chunnulal received was too nominal as well. Hence, he decided to enroll into Level II Training with OJT in Professional Plumber funded by the ENSSURE project to scale up his skills and credentials.
During his 10 months of training at World Wide Technical Pvt. Ltd. he learned the end-to-end process of plumbing. However, the program only gave him Rs. 46 per day as a stipend and this was not enough to cover his transportation and meal cost. He also sometimes struggled with a lack of money to purchase tools and equipment for his work. Later the project team and school coordinator talked to the contractor he was learning with to provide him with some money during the training. He also asked for money from some of his family members to support his expenses during the training period. Meanwhile, as he gradually understood the standard requirements of the plumbing process he was able to discern how his previous employers did not use scientific methods and proper calculations in their work. It was an eye-opener for him because he saw that the market still had a gap for skilled contractors. This gave him a bigger push to diligently complete his training and start something of his own.
Today, Chunnulal is a sought-after plumbing contractor in his community. His business has flourished solely through word-of-mouth and people are very satisfied with his service. In fact, Kamala KC, one of his clients from Kohalpur-10, vouched for the quality of his work. Her confidence in his service also stemmed from the fact that he is a certified plumber with proper training and expertise. Chunnulal currently provides services to more than 50 households per month. For now, he is working as a freelance contractor. However, he plans to set up his own contracting company in near future.