Home
Raising a child amidst crisis
Raising a child amidst crisis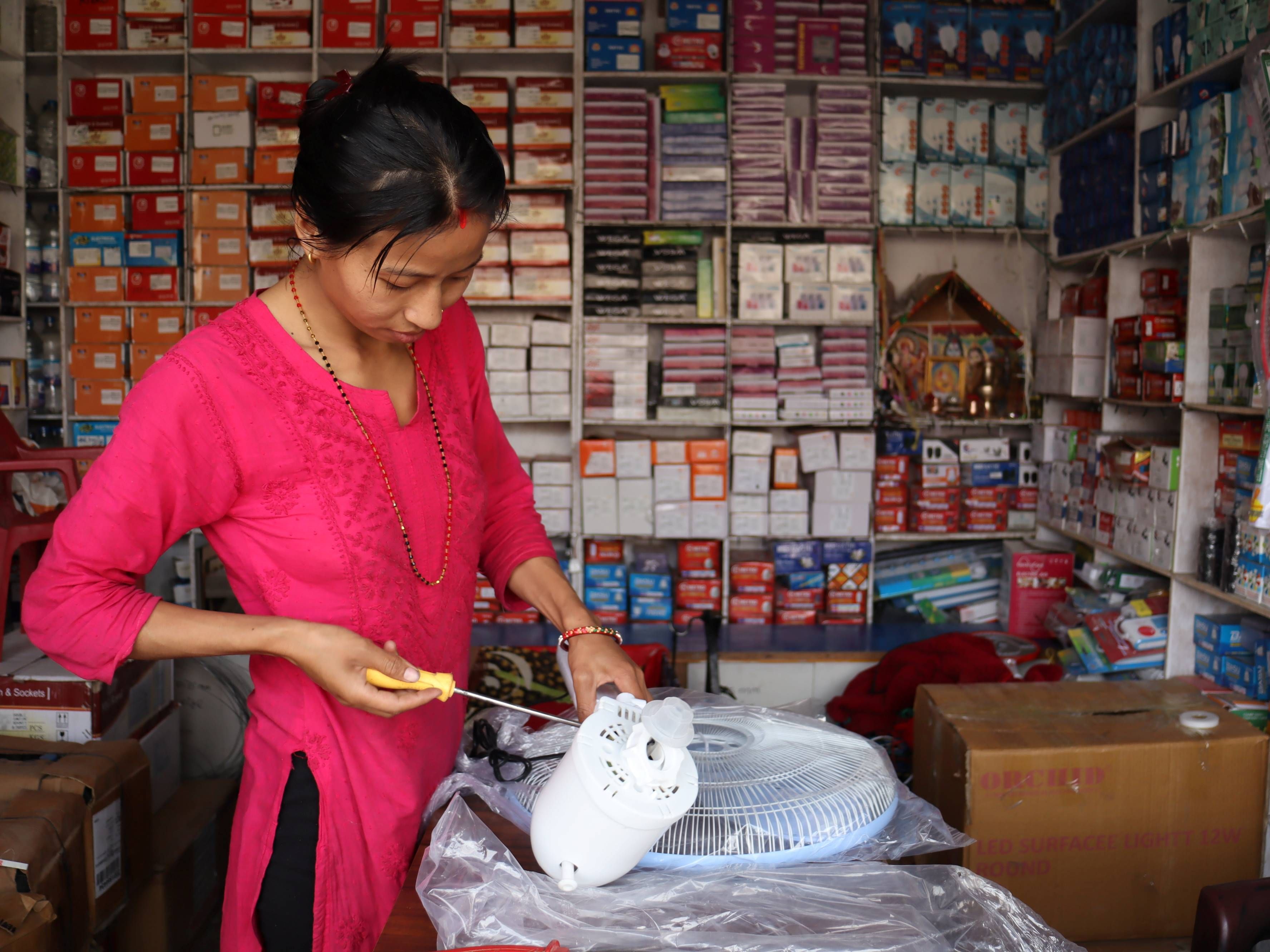 Name: Muna Thapa Sunari
District: Chitwan
Training Name: OJT in Professional Building Electrician
Training Start Date:
Training Duration: 10 months (1696 hrs. on-the job training)
Age: 24 years old
Muna Thapa Sunari had completed high school with a major in education but she was not able to land good jobs that paid her well. She had migrated from a village in Syangja to Chitwan in search of better job opportunities and had been staying at her sister's rented place. Her family was not in a good financial state and she was under pressure to earn a living for herself as soon as possible.
Muna was working at Worldlink Technical Training Institute, Nawalpur as an office helper when she came to know of an on-the-job training course on Professional Building Electrician funded by ENSSURE project. She knew that electricians were highly in demand in the market and that a skilled one had good earning prospects. So, with big hopes also bolstered by her encouraging colleagues, Muna applied and got enrolled in the course. The course not only helped her learn an income-generating skill but also get a life partner.
Muna had zero knowledge of electrical work but her supervisors were quite supportive and patient with her. She turned out to be a sharp learner and in no time had already learned to fix household appliances and build wiring plans for houses. During the training, she fell in love with a fellow trainee and they decided to get married as soon as the training got over.
After completing her training, Muna and her husband opened an electrical appliances shop where they sold electrical equipment and provided electrician service. They recently had a baby too. Today, Muna usually stays in the shop looking after her baby while her husband goes out to provide electrical services. The couple now earns around one lakhs per month from sales and service.
In her own words, Muna says, "Had I not taken the training, I would probably have been staying at home taking care of the family. But I am actually running a shop and earning with my husband." They have hired more skilled workers in their shop and are planning to upscale their business to meet the demands of nearby towns.