Setting an Example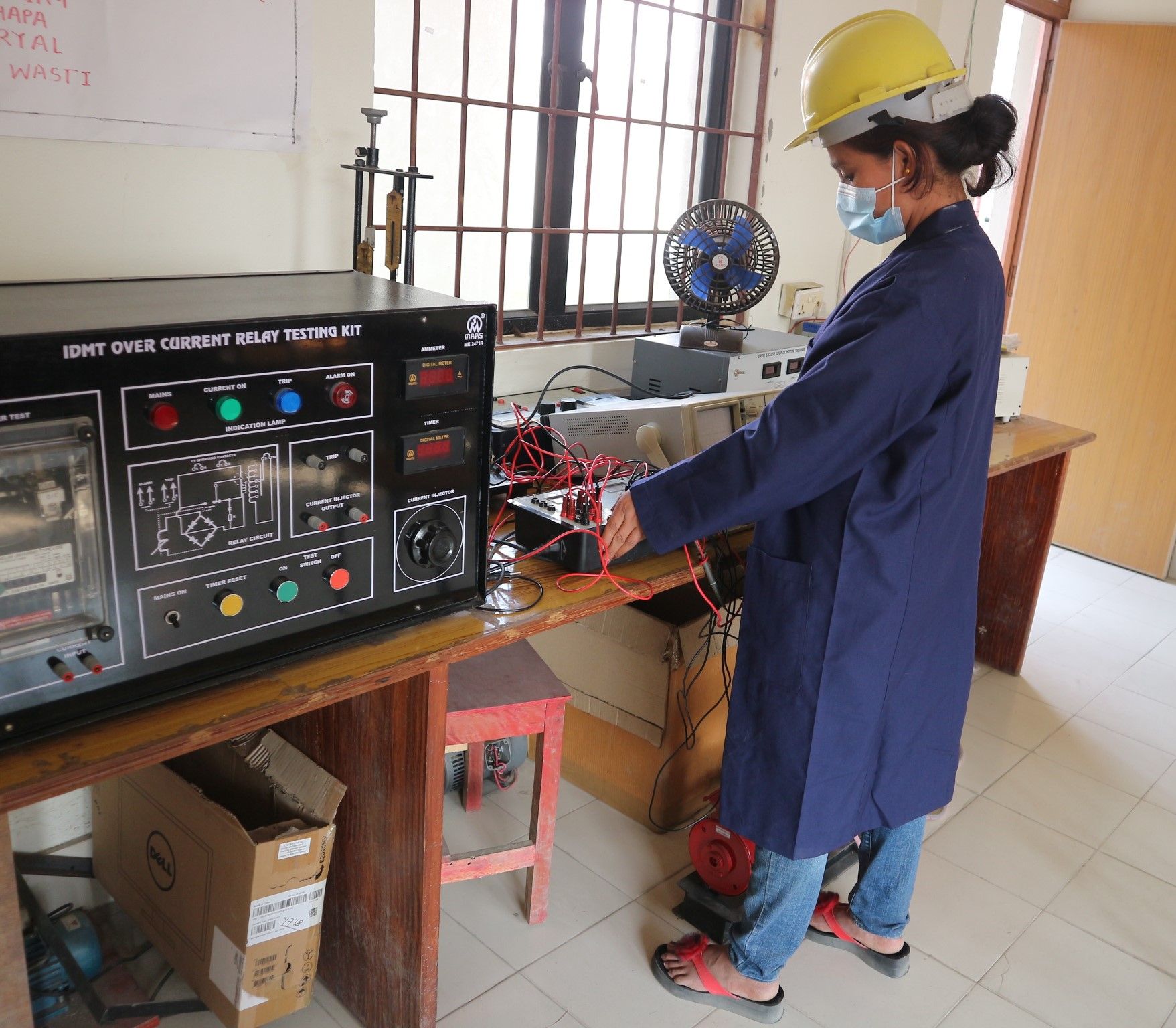 Name: Rejina Katuwal
District: Sunsari
Training Name: Dual VET-Apprenticeship in Electrical Engineering
Training Start Date: 17 July, 2018
Training Duration: 24 months
Age: 31 years old
Rejina Katuwal, a student of Dual VET-Apprenticeship in Electrical Engineering, is now closer to her dream of working as an electrician at Nepal Electricity Authority. Rejina has seen her fair share of hardships in life. Having lost her family at a very young age, she was living with a sick aunt. They ran a local shop which helped them earn about Rs. 10,000 monthly. This was never enough to cover their household and medical expenses. With so much in her hand, Rejina could not perform well in her studies as well and failed her higher secondary. Dejected, she spent her days running the shop and taking care of the household and her aunt.
When Rejina came across the information about Dual VET-Apprenticeship in Electrical Engineering funded by ENSSURE through an awareness program, she felt that this was an opportunity for her to maneuver her life toward having a better career. The program was fully funded and also gave a prospect to earn better at the same time. Hence, at the age of 27, despite financial challenges and a sick aunt to look after, she decided to apply for the course.
For the first three and half months, she was involved in institution-based training at Manmohan Smriti Polytechnic Institute after which, she got an apprenticeship at Arihant Multi-Fibers in Sonapur. She used to travel 2 hours on a bus from her home in Itahari to learn and fix machines at the Jute Mill. She used the NRs. 3000/- that she got from the factory as a stipend to buy stationeries and food for herself and also saved some amount for household expenditure.
Rejina recalls that there was only one male electrician in her village and a female doing a similar job was something unimaginable for everyone there. Today she is repairing electrical appliances in different households and has become an example in her village. Her clients commend her work and also place an equal amount of trust in her since she is a certified practitioner.
Rejina plans to get herself a government job at Nepal Electricity Authority. She is currently back at the institute to prepare for the civil service examination and hopes to clear it as soon as possible. Meanwhile, she is also working as a freelance electrician in her community and earning a decent living for herself and her aunt.