Home
Skills lead to a bright future for Roshan
Skills lead to a bright future for Roshan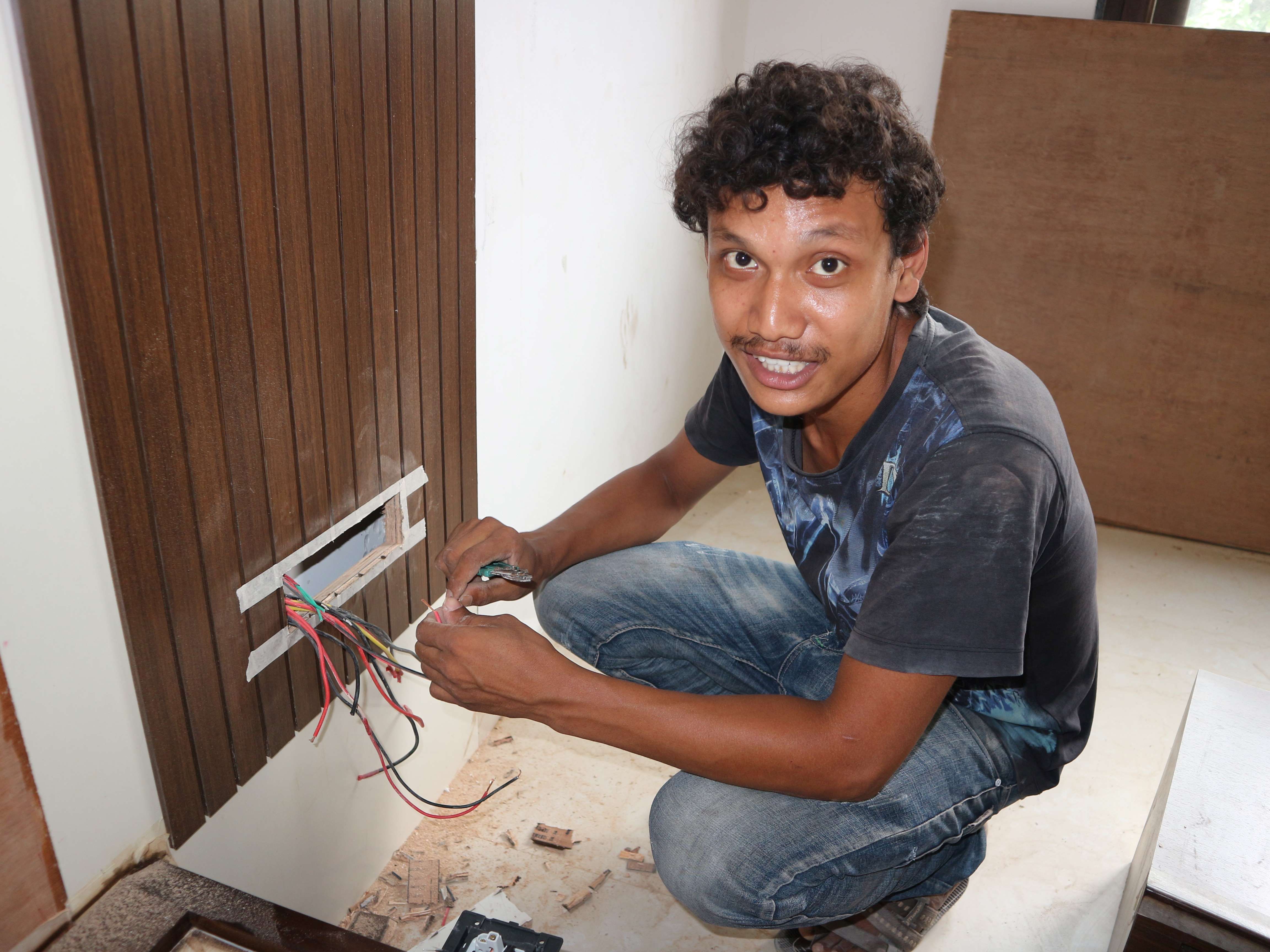 Name: Roshan Dhami
District: Morang
Training Name: OJT in Professional Building Electrician
Training Start Date: 26th March 2018
Training Duration: 10 months (1696 hrs. on-the job training)
Age: 25 years old
Roshan Dhami grew up watching his father work at their electric shop and dreamt of becoming an electrical engineer someday. So soon after high school, he applied to several engineering colleges across Nepal but could not land a scholarship for himself. Dejected, he was staying idly at home and helping his father at the shop.
One day one of his friends informed him about an announcement of Professional Building Electrician Training being conducted by Manmohan Memorial Polytechnic under the ENSSURE project. He had already taken a break of about 2 years after high school in hope of getting into an engineering school but had not been able to succeed. Hence, he thought being a certified Professional Electrician could be his second best chance to live the career he aspired for himself. Therefore, after careful consideration, he applied for the program and got selected in it.
Roshan spent six months in institution-based training at Manmohan Memorial Polytechnic. Roshan was delighted to get quality training, knowledge, and proper guidance to become a good building electrician there. Early on, he had thought that training would only be theoretical, but it was more practice-based. He believes that learning both theoretical and practical sessions at the same time helped him understand the concepts better. Roshan was enrolled at Shrestha Electrical Suppliers Pvt. Ltd, Biratnagar for on-the-job training. Working at the company further bolstered his confidence. Sambhu Shrestha, the training provider, praises Dhami's diligence, punctuality, and learning attitude.
Now, Roshan has already passed the Level 2 Skill Test and is working as a freelance professional building. He earns around NRP 18,000 per month and is saving up to set up his own business. He is planning to appear Level 3 skill test in a few years and dreams to become a renowned electrician contractor in his district.