Home
Skills Learnt in Professional Cook Training - Icing On the Career
Skills Learnt in Professional Cook Training - Icing On the Career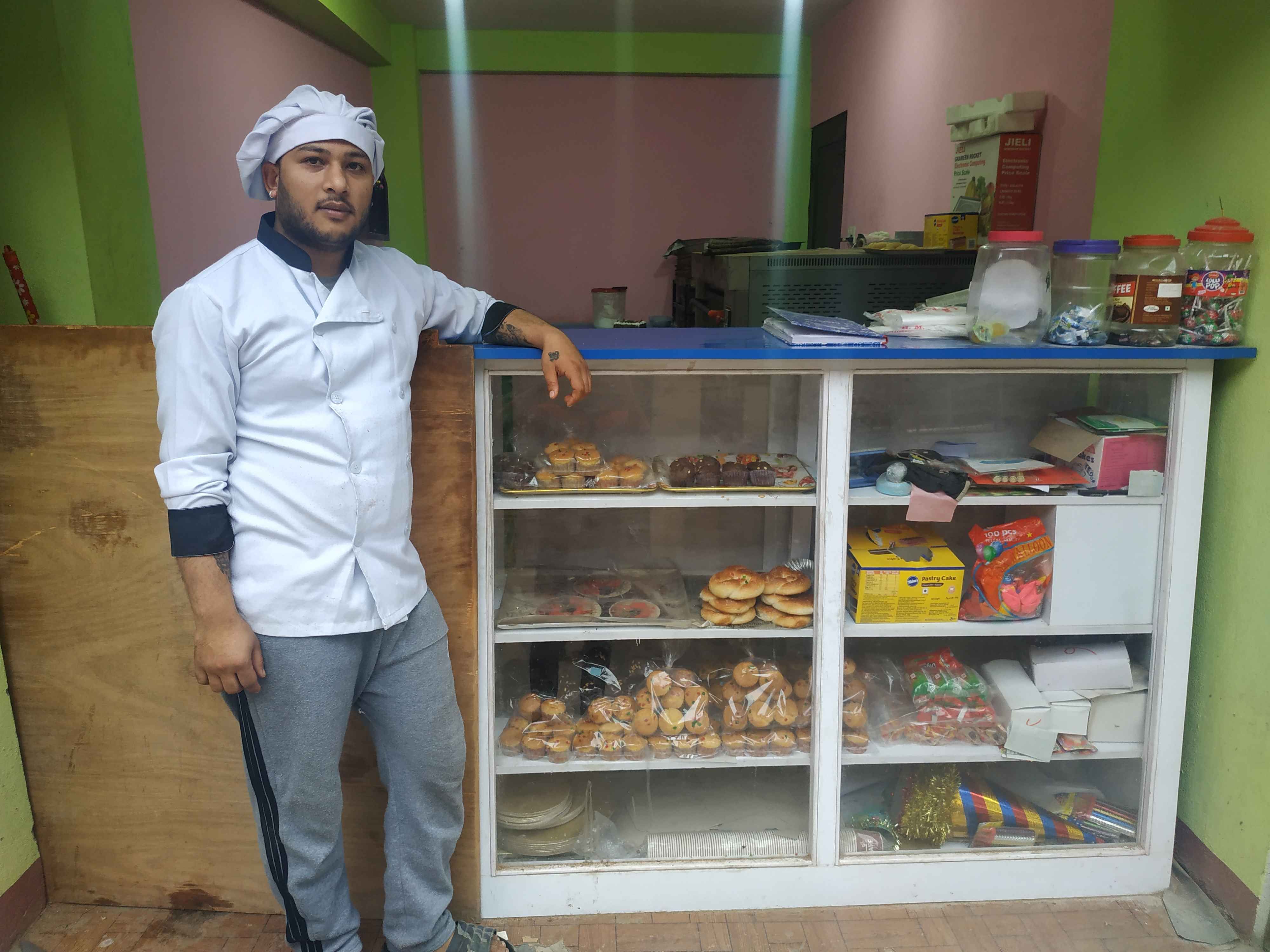 Name: Ranjit Nemkul
District: Kathmandu
Training Name: OJT in Professional Cook
Training Start Date: 2017
Training Duration: 10 months (1696 hrs. on-the job training)
Age: 25 years old
Ranjit Nemkul has wandered from one line of work to another, including monkhood, machine operator, aluminum fabricator, and baker. After trying several jobs in different sectors, he feels he has finally found the career where he thinks his future lies - a baker.
Life has not been easy for Ranjit. His mother raised him on her own after his father walked out on them. He got a scholarship to study Buddhism in Sri Lanka and chose a venerated career as a monk. After completing the secondary level of education there, he realized he would not be happy living the life of a monk. So, he decided to come back to a place where he was left to fend for himself as his mother had remarried while he was in Sri Lanka.
After wandering for some time, he enrolled in the training of an aluminum fabricator and also a baker at the same time. He could not find any better job roles even after the training so he left for Malaysia as a migrant laborer. He worked as a machine operator in a plastic cutting factory there for two years. With good educational background and knowledge of the English language, he managed to get a good position and salary there but was not satisfied to live alone.
Ranjit came back to Nepal and built a house on a plot provided by his maternal uncle. Later he received a short training course in baking. At the same time, he also learned about training on Professional Cook under ENSSURE project through his wife. He applied for the training as it was a good opportunity to upscale his skills from the basic baking ability to a professional kitchen chef.
Ranjit continued to work part-time even during his training to support himself. After completing the training, he began making muffins in his own kitchen using the home oven. He prepared the batter with his own hands and baked around 100 muffins a day. He talked with local shops in his village and gave them a few samples. His muffins were a hit among school children and he started receiving daily orders from shops nearby local schools. After the demand grew, in April 2018, he borrowed Rs 600,000 to buy a set of machines for a bakery- a professional oven and a dough maker among others.
In November 2018, he opened his own bakery shop near his home where he manufactures and sells muffins, croissants and birthday cakes among others. Though his market is limited, he knows that there is no dearth of buyers for quality products.
Nemkul does not have enough savings to expand his business right now so he is currently also working in Yellow Enterprises Bakery, Lalitpur, earning a salary of NPR 20,000.00 per month. Meanwhile, he has employed two students of hotel management to assist him at his bakery. As soon as he is economically stable, he plans to grow his business big enough to cover the demand of major hubs within Kathmandu.