Home
Story of Engineer from a remote village
Story of Engineer from a remote village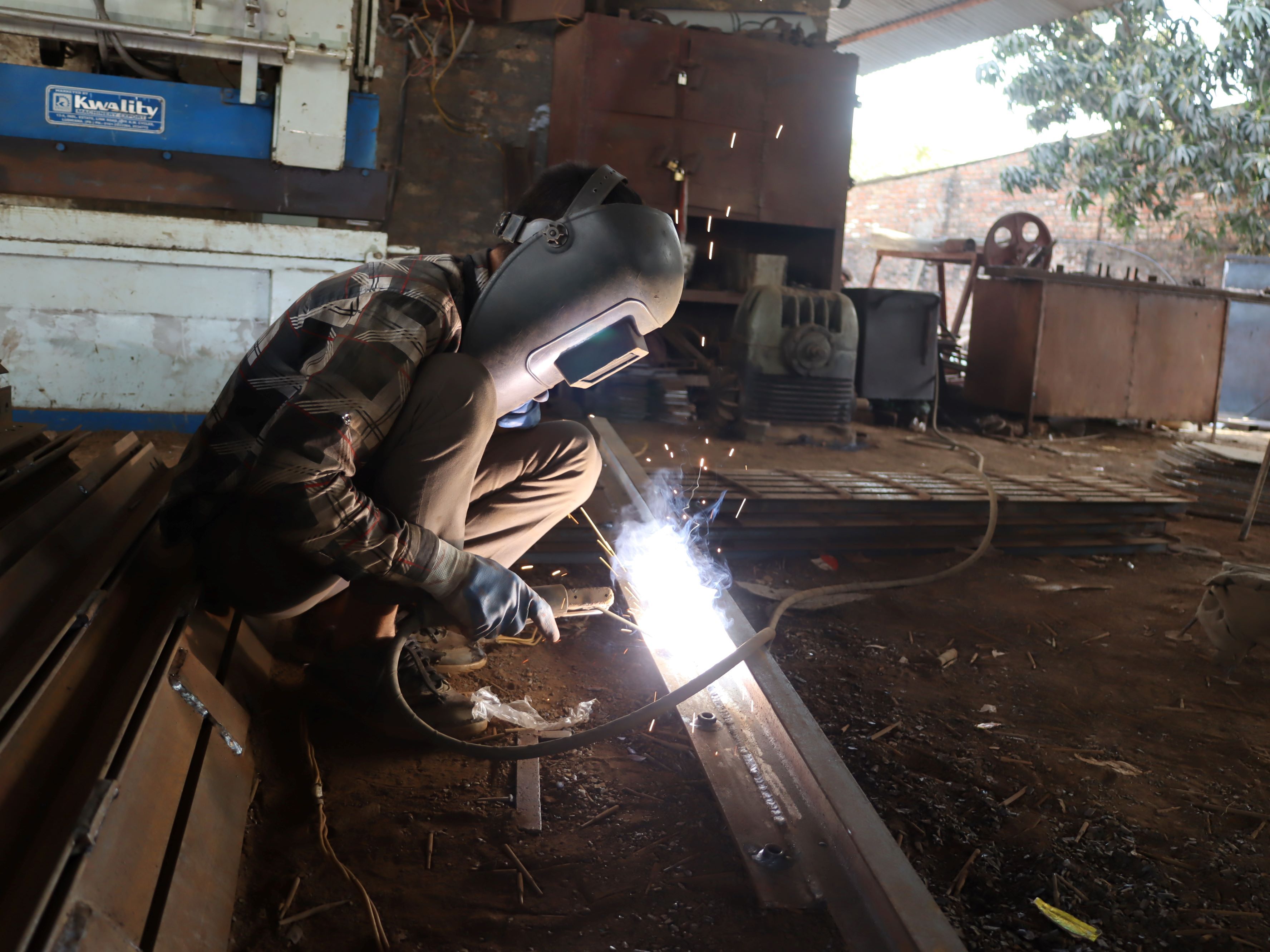 Name: Narendra Prasad Upadhyay
District: Jumla
Training Name: Dual VET-Apprenticeship in Mechanical Engineering
Training Start Date: 20th September, 2018
Training Duration: 24 months
Narendra Prasad Upadhyay from Jumla, one of the most remote districts of Nepal, is the first person in his community to pursue a career in mechanical engineering. He comes from a family of six that depends on agriculture for a living. He dreamt of building a different life for himself away from subsistence living and thus applied to the pre-diploma course of Dual VET-Apprenticeship in Mechanical Engineering funded by the ENSSURE project after completing his secondary school. Today, he not only supports himself but has also been able to fund higher education for his siblings.
Narendra completed the course from Bheri Technical School and his apprenticeship at Siddhartha Engineering Company. He received his diploma after working for 19 months there. Initially, the company gave him Rs. 150 per day as a stipend. But as he became more adept in his work, the company raised it to Rs. 250 per day along with the in-house meals. This was already a good incentive for a trainee as per the industry practice.
His journey through the apprenticeship took some time to gain momentum. He started slowly working through simple tasks and scaled himself up to become quite versatile. In fact, he has experience of working not only on welding simple household equipment but also on bigger projects such as building bridges, welding decks, building electricity poles, etc. Immediately after his training period was over, he was hired as regular staff in the same company. He now earns double of what he used to along with the in-house meal.
His employer, Bibek Thapa, is equally delighted to have him on the team. Bibek had been struggling with the unskilled workforce in his line of work, a problem many employers share in this industry. Narendra and other apprentices came to his company after going through 3 months of rigorous conceptual learning at school which made it easier for him to pass down the experiential knowledge at work. He believes that more companies should join hands with technical schools to bring a skilled workforce into their company.
Narendra admits that he was unsure of how he would fare after secondary school but is now more confident about his future. With the skills he garnered through the hands-on experience of working as an apprentice, he is positive about making a better life out of this. As the first person in his community to venture into the mechanical field of work, he sees an opportunity to pioneer a similar business there. He is waiting to save up some amount before he takes that leap of faith.