Home
Transformation is possible
Transformation is possible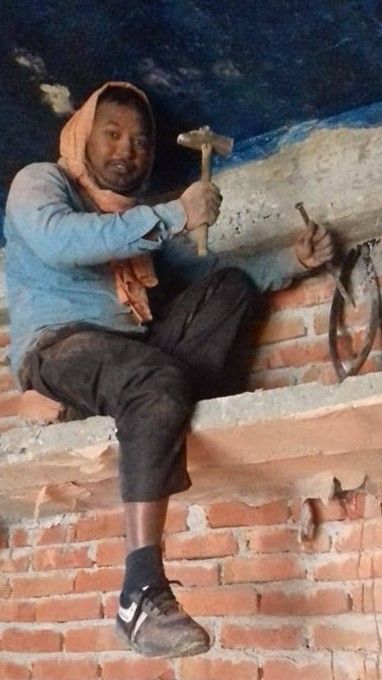 Name: Sanjay Mahato
District: Bara
Training Name: OJT in Professional Building Electrician
Training Start Date:
Training Duration: 10 months (1696 hrs. on-the job training)
Age: 35 years old
Sanjay Mahato, a regular farmer working as part-time electrician for extra money, enrolled in On-the-Job Training in Professional Building Electrician and, today has become a sought-after electrician in his hometown.
Sanjay has completed high school in education and commerce. He lives with his parents, wife and two children. His father is a farmer, who grows and sells vegetables in the local market. After his high school, Sanjay spent his days helping his father as vegetable vendor and also helped his friends who were working as electricians in their village. As he got more involved as assistant electrician, he became more convinced about pursuing this profession as a career.
When he expressed his interest to his friends, they suggested him to apply for the on-the-job training in professional building electrician under ENSSURE project. He did accordingly and completed the training from Creative Skills Pvt. Ltd. Once his training was over, he started working as freelance electrician. His business as building electrician had a slow start, but his quality of work and expertise eventually led to a growth through positive word-of-mouth. Today, he is a busy building electrician and has hired 2-3 people as helpers too.
When he had started working part-time he was only earning Rs. 7-8,000 per month. Now, he easily earns somewhere more than Rs. 25,000 per month. He plans to be a contractor in the future and start his own big electrical shop at the nearest market. He wants to provide jobs to more people.